« Highway departure, Schwaz, Vomp, Crystal Worlds in Wattens holiday-rental»
How to find us safe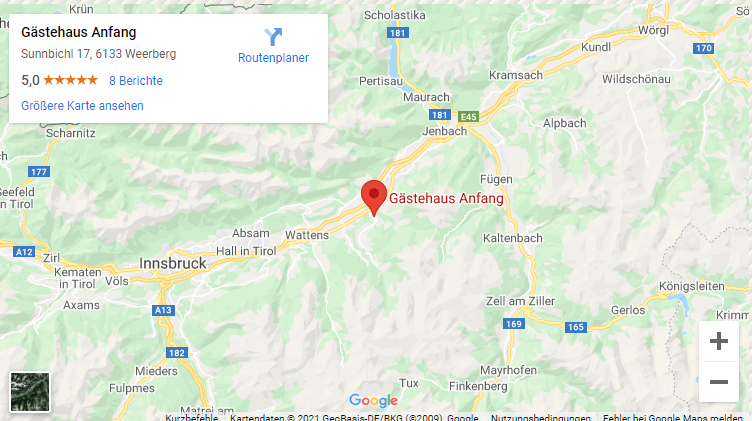 Holiday Apartments Schwaz in Tyrol
Departure By car from Germany or Holland:
About the Highway Munich / Kufstein to Highway departure Vomp (about 25 miles east of Innsbruck), then follow the signs to the town PILL (1.5 km). In PILL will take you to the main road, turn right and immediately left uphill in the direction Weerberg folgen. Nach 2 km to our house holiday-rental on the left, then, we would like to welcome you!
Crystal worlds in Wattens

The crystal worlds
are very close to our house and have many visitors.
Find the fastest route with the route planner
Plan your journey with a few clicks!

Innsbruck Wattens, Schwaz the recreational paradise in the Tyrolean mountains surrounded by many alpine pastures and blue mountain lakes with many bike tours.
Address
"Hike-walking" The months of May / June and September / October are the months hiking in the region. Beautiful hiking area Schwaz Holiday-rental
Ingrid Anfang
"GUESTHOUSE Anfang"
17, 6133, Weerberg
Top